* Saw a woman pee into the grass in a park. She lifted up her dress, squatted down, and… let it flow. Right in front of me and her sister.
* Hugged the statue of Jimi Hendrix that's in Capitol Hill: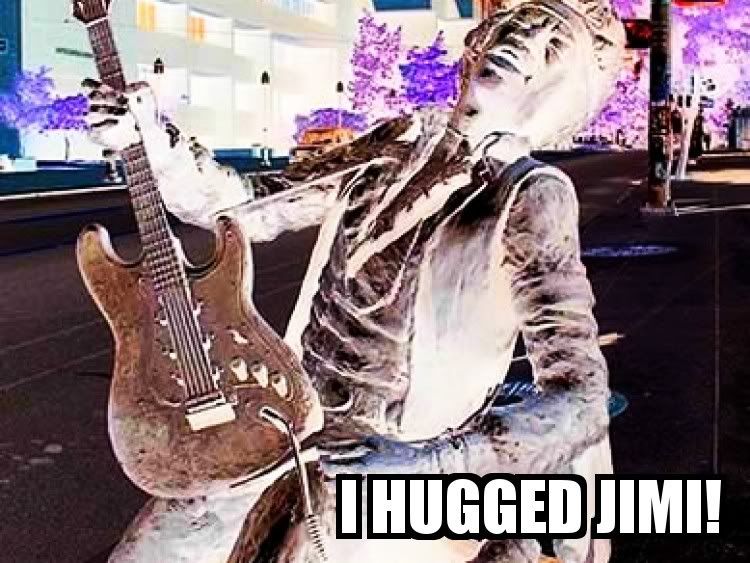 * Tied strings of purple yarn into the fan at a zine archive.
* Opened up the windows, and blasted some music at said zine archive. One CD was given to me at a dance party, and I found out that, once again, it's really, really good. Opened up some fun door in me noggin.
* I started a friend's method of detensing, based on the methods of Dr. Hyatt. The exercises helped me keep a blissful attitude for the day, and I felt more energetic and willing to do a little bit of l'art du déplacement around the city.